Welcome to my electronic brochure.
Seriously, Thanks For Dropping By.
Catherine Deveny is a writer, comedian, author, social commentator and speaker well known for her work as a columnist with The Age newspaper, as a Melbourne International Comedy Festival favorite and as a ABC regular. Wedged between her busy speaking schedule and working on two books for Black Inc Books she is currently a columnist for the Guardian.
Deveny's television work includes Network Seven's Tonight Live with Steve Vizard, Full Frontal, ABC TV's Good News Week, BackBerner and Q and A, Network 10's Rove Live, The Wedge and skitHOUSE and The Project. She performs regularly on radio and television and was a popular fill in broadcaster on 774 ABC Melbourne.
Read More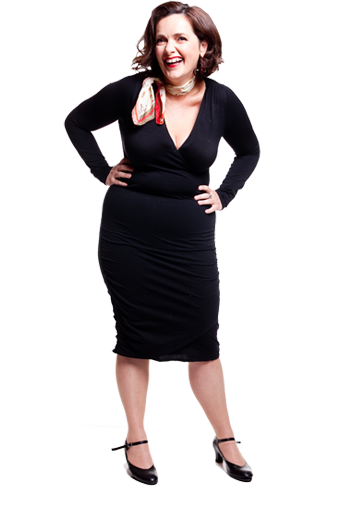 ---
LATEST NEWS
Gunnas Weekend Writing Retreat

Friday, June 15th, 2018

Venue: Seacroft 4990 Great Ocean Rd, Sugarloaf VIC  (near Apollo Bay) Friday June 15th 4pm – Sunday June 17th 4pm (There is another retreat Friday March 2nd – Sunday March 4th click here to book ) TWO full days of boot camp writing with solo blocks, prompt exercises and other creative ... Read more
Gunnas Weekend Writing Retreat

Friday, March 2nd, 2018

Venue – Seacroft 4990 Great Ocean Rd, Sugarloaf VIC  (near Apollo Bay) Friday March 2nd 4pm – Sunday March 4th 4pm ONLY THREE SPOTS LEFT!  But if you would like to sort your own accommodation close by or if you live close by and would just come during the day ... Read more
GIGS, CLASSES & BOOKS

Feature Testimonial 13

"Gunnas Masterclass was one of the best things I've done for myself.I reconnected with my enjoyment of writing and sharing stories."

Biheng Zhang

Feature Testimonial 07

"Catherine brought humour, humility and heart to the inaugural Not-For-Profit People Conference as our emcee. A big whopping thank you!"

Krystal Cox- Ethical Jobs

Feature Testimonial 14

"Deveny as the courage to say what so many of us think. I wish she was my mother."

Adam Elliot- Academy Award winning creator of Harvey Crumpet