GIGS, CLASSES & BOOKS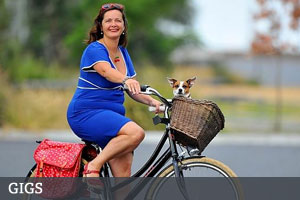 Pushy Women Number TEN!

After nine gangbuster sellout shows all over Australia Pushy Women is back in 2017 to celebrate The Women's Ride  with a sizzling line up of town bikes, lady riders, pedal pushers, lycra ladettes, fixie hipsters, BMX bandits, dykes on bykes, step through ladies women who don't ride AT ALL.

Sunday March 26

Trades Hall Carlton

4pm-6pm
LINE -UP JUST ANNOUNCED
Kitty Flanagan – comedian, television superstar and inspiration
Rebecca Barnard – sInger, musician and Melbourne icon
Myf Warhurst – Broadcaster, music nerd and lover of all things nice
Lucy Perry – International keynote speaker, author, photographer and award-winning leader
Tegan Higginbotham – comedian, occasional sports reporter, full time genius
Amy Gray – Feminist, shit stirrer and columnist

MORE PUSHY WOMEN CONFIRMED. Names released closer to the date.

Last year it sold out! Book NOW! And join our Facebook Event here.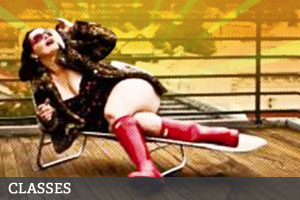 Gunnas Journalism With Michael Lallo

Venue: La Luna Bistro 10am-4pm

Veteran journalist with The Age  Michael Lallo will give you all the tips you need about craft, editing, pitching, and what goes on in the newsroom to help you polish up and streamline your work.

This masterclass will focus particularly on interviewing.

What makes a good interview – and a bad interview? How do you coax your subject into sharing insightful, honest, interesting stories? How do you walk up to strangers and ask confronting questions? How do you deal with cynical politicians, spin doctors and celebrities? And how does this differ from interviewing 'everyday' people?

"If you want to fail as as interviewer, fail to prepare."

In this one-day masterclass, veteran Age journalist Michael Lallo will show you how to:

– Research your interview

– Break the ice

– Conduct face-to-face interviews

– Get the most out of telephone, email and Skype interviews

– Avoid common interviewing mistakes

– Turn transcripts into great writing

Michael Lallo is a journalist with a 16-year media career. In 2005, he moved from public relations to journalism. In his 11 years with The Age, he has covered breaking news, general news, arts and entertainment, food, and cultural and social issues. He has also been a feature writer, a deputy editor of Green Guide, a columnist and a critic.

As with all Gunnas classes, a sumptuous gourmet morning tea, lunch and afternoon tea is included.

Great food, awesome people, brilliant day. Learn heaps to improve your writing and get stuff published and paid for it!

Full $290

Conc/student/artist/unemployed/anyone povo $250

Join the Facebook event here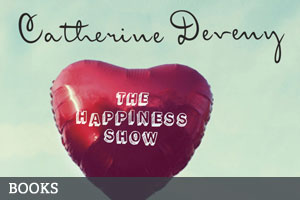 Use Your Words! My new book.

A Myth-Busting, No-Fear Approach To Writing.
Want to write? Got a memoir, novel, screenplay or blog in your back drawer? Need to get 'unstuck'? This is the magic pill you've been looking for.

Read some lovely things about the book here, here, here and here, a fab piece about the launch and check out the launch photos and audio of the fabulous speeches.

In Use Your Words writer and comedian Catherine Deveny reveals the secrets that have made her 'Gunnas' Writing Masterclasses sell-out successes around the country. With humour and passion, she explains the struggles all writers face and reveals how to overcome them.

Whether you're already published or just starting out, writing for others or purely for self-expression, Use Your Words has the tips, tricks, techniques and honest truths to get you writing. You'll learn how creativity is like a vending machine, how writing is like a magnet and how not to die with your light inside you.

You should come to a Gunnas Writing Masterclass, check out The Writer's Mug and buy a Get Writing No EXCUSE Poster.

Wait no longer – smash through procrastination and fear and get those words on the page.

Buy the eBook:

Praise for Use Your Words:

'Everyone has a book in them. Before you write yours, however, read this. It's brilliant. The world will thank you.' —Clare Bowditch

'Finally the truth about writing! Buy this book if you want to get the job done.' —Chrissie Swan

'An insightful, funny, honest how-to, go-do, firecracker-up-you bible for the emerging and established author alike. Buy it, read it, and WRITE.' —Maxine Beneba Clarke

'Catherine Deveny's no-nonsense attitude and comedic genius make learning fun. If you've always wanted to write but never thought you could, banish those thoughts right now.' —Clementine Ford

'As practical and profane as the woman who wrote it.' —Benjamin Law

'The most readable book on writing ever written.' —Dee Madigan