GIGS, CLASSES & BOOKS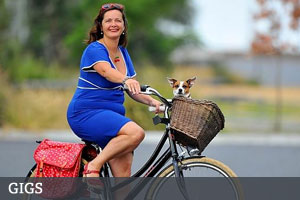 Awesome Gigs

Check out all my upcoming gigs…

It's our fifth Pushy Women but our first as part of the Melbourne International Comedy Festival. Julia Morris, Clare Bowditch, Fiona O'Loughlin, Rachel Berger, Alicia Sometimes, Fiona Patten

One date only Sunday April 12. Trades Hall Ballroom 4pm. One date only. Will sell out.

More info here..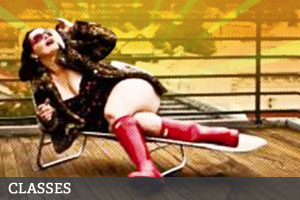 Gunnas Weekend Writing Retreat

Venue: Seacroft 4990 Great Ocean Rd,
Sugarloaf VIC  (near Apollo Bay)

Friday November 23rd 4pm – Sunday November 25th 4pm

There is another retreat Friday March 2nd – Sunday March 4th click here to book AND one Friday June 15th – Sunday June 27th click here to book.

TWO full days of boot camp writing with solo blocks, prompt exercises and other creative therapy. Brilliant food, great chats, nude swimming and amazing people. There will be surprises and treats. I want you leaving feeling loved up, special, relaxed and fired up.

There'll also be some meditation or yogaish stuff and perhaps a guest speaker or two. All meals included. Transport not supplied. Good times guaranteed.  I'll announce more over the next few months. Take a punt and book and as all the fabulous updates go up you can smugly enjoy the knowledge you have locked in a place and you knew it was going to be fantastic.

Beginners are very welcome! Gunnas Masterclasses are for all levels. Novice to professional.

What You Will Need To Know

We'll be staying at Seacroft which is an old monastery near Apollo Bay. The accommodation  is clean and cozy but not flash. Most people will be sharing toilets and bathrooms. All linen is provided including towels.
If you are keen you can book a room at Seacroft the day or a week before or after if you would like to extend you stay.
There are several different types of accommodation. Check them here.  Email me here if there is an option you are after that's currently sold out and I'll let you know if one pops up. You have a choice of private rooms with single, double , queen or king beds.  The shared room options are single twin, dorm rooms or a self-contained two bedroom cabin that sleeps six people . If you are interested in a dorm room with buddies get three or four mates together and I'll put you in together. JUST IN if you would like to sort your own accommodation close by or if you live close by and would just come during the day buy day passes here. There are some lovely Airbnbs in the area.
All meals will be provided. They will be delicious, nutritious and Instagramable. We will do our best to cater to all dietary requirements. Any queries email me here
Refunds? Well you know me, I have no rules or policies and run my business under the motto generosity, enthusiasm, friendliness and irreverence. We'll work something out.
Gunnas Masterclasses do NOT apply for retreats but there is no reason you can't give this to someone you love as a gift.
Got transport issues? The Facebook Event page is where you can car pool with others.
Of course you can bring your own alcohol.
This is for people in the middle of writing something, people who haven't started, people who are stuck, people who love these kind of weekends, people who want to get together with mates and this looks like a cracking weekend.
If you are a teacher this counts 15 hours professional development hours.

Prices range between King private room single person $1000 – Dorm share room $790 (these prices will go up 30% after Early Bird tickets run out). Check all the prices here

Let me give you the magic pill and provide you with that creative enema you need. I'm the midwife to help you birth your creative baby.  Here's what people said after doing Gunnas.

Email me with any queries. Want to set up a payment plan? No problems!

Read what people have said after doing a Gunnas here.

Everything you need to know about Gunnas Writing Masterclass here.

The best thing is that no one has to share their work.

Love to see you.

Facebook event page here. Join up!

Dev x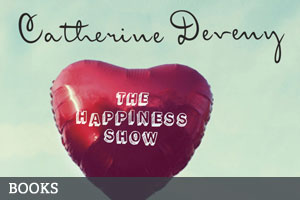 Use Your Words! My new book.

A Myth-Busting, No-Fear Approach To Writing.
Want to write? Got a memoir, novel, screenplay or blog in your back drawer? Need to get 'unstuck'? This is the magic pill you've been looking for.

Read some lovely things about the book here, here, here and here, a fab piece about the launch and check out the launch photos and audio of the fabulous speeches.

In Use Your Words writer and comedian Catherine Deveny reveals the secrets that have made her 'Gunnas' Writing Masterclasses sell-out successes around the country. With humour and passion, she explains the struggles all writers face and reveals how to overcome them.

Whether you're already published or just starting out, writing for others or purely for self-expression, Use Your Words has the tips, tricks, techniques and honest truths to get you writing. You'll learn how creativity is like a vending machine, how writing is like a magnet and how not to die with your light inside you.

You should come to a Gunnas Writing Masterclass, check out The Writer's Mug and buy a Get Writing No EXCUSE Poster.

Wait no longer – smash through procrastination and fear and get those words on the page.

Buy the eBook:

Praise for Use Your Words:

'Everyone has a book in them. Before you write yours, however, read this. It's brilliant. The world will thank you.' —Clare Bowditch

'Finally the truth about writing! Buy this book if you want to get the job done.' —Chrissie Swan

'An insightful, funny, honest how-to, go-do, firecracker-up-you bible for the emerging and established author alike. Buy it, read it, and WRITE.' —Maxine Beneba Clarke

'Catherine Deveny's no-nonsense attitude and comedic genius make learning fun. If you've always wanted to write but never thought you could, banish those thoughts right now.' —Clementine Ford

'As practical and profane as the woman who wrote it.' —Benjamin Law

'The most readable book on writing ever written.' —Dee Madigan