GIGS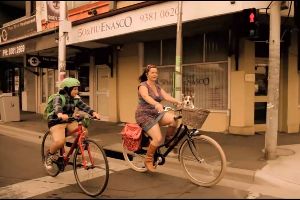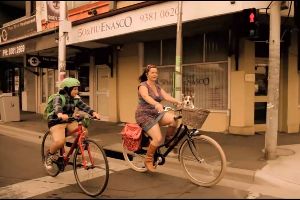 Moreland Professional Development Workshop
Two hours of writing and motivation for Moreland residents.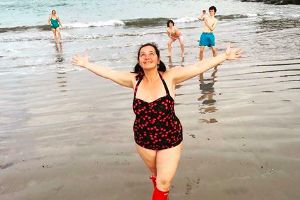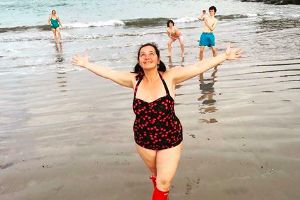 Writers On Wednedays – Writers Victoria
This workshop will focus on the three things writers struggle with, and how to overcome them, every time.  6pm-7.30pm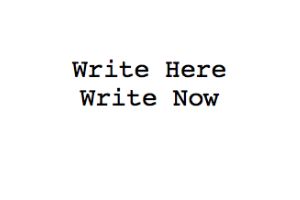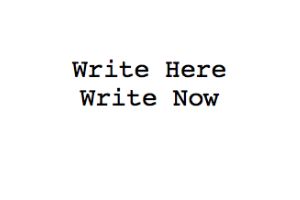 Write Here, Write Now!
90 minutes of solid writing blocks, exercises and prompts with no excuses or distractions.
$60 per head.
Price includes
A glass of wine, beer, bubbles, soft drink or a coffee.
A plate of home made dumplings (pork or vegan)
EACH! I am not an arsehole. It's not a glass of wine and a plate of dumplings to share between you ...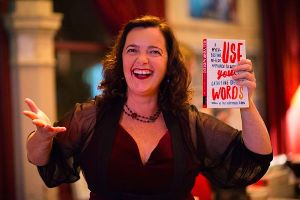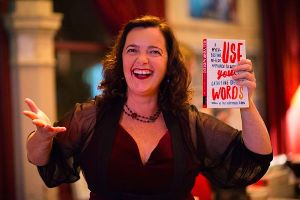 Tee Tree Gully Library Talk
I'm speaking at Tee Tree Gully Library! There will be talk, laughs, banter Q&A and wine! I'll be selling and signing books BRING CASH.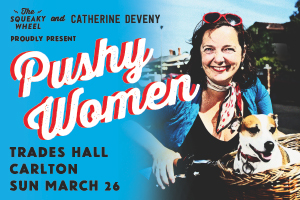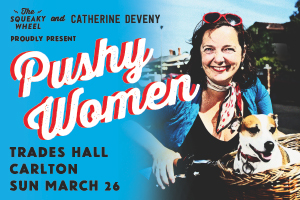 Pushy Women Number TEN!
After nine gangbuster sellout shows all over Australia Pushy Women is back in 2017 to celebrate The Women's Ride  with a sizzling line up of town bikes, lady riders, pedal pushers, lycra ladettes, fixie hipsters, BMX bandits, dykes on bykes, step through ladies women who don't ride AT ALL.
Sunday March 26
Trades Hall Carlton
4pm-6pm
LINE -UP JUST ...