GIGS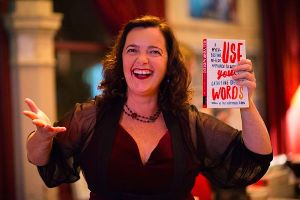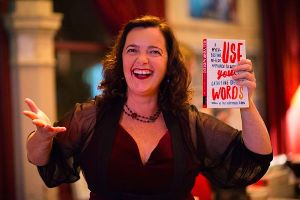 A Night In Adelaide…
Come and spend a few hours with me at Tea Tree Gully Library. I'll be talking writing, life and taking any questions. NOTHING is off limits.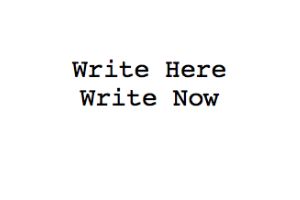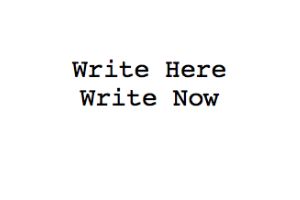 Write Here, Write Now!
90 minutes of solid writing blocks, exercises and prompts with no excuses or distractions.
$60 per head.
Price includes
A glass of wine, beer, bubbles, soft drink or a coffee.
A plate of home made dumplings (pork or vegan there is also a gluten free option)
EACH! I am not an arsehole. It's not a glass of wine and a ...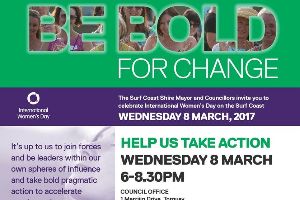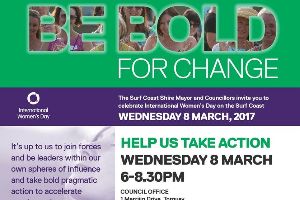 Be Bold IWD 2017 Surf Coast
Delighted to be hosting a fabulous panel of inspiring speakers for International Women's Day in glorious Torquay.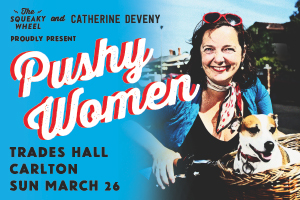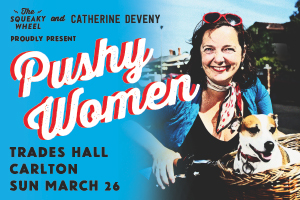 Pushy Women Number TEN!
After nine gangbuster sellout shows all over Australia Pushy Women is back in 2017 to celebrate The Women's Ride  with a sizzling line up of town bikes, lady riders, pedal pushers, lycra ladettes, fixie hipsters, BMX bandits, dykes on bykes, step through ladies women who don't ride AT ALL.
Sunday March 26
Trades Hall Carlton
4pm-6pm
LINE -UP JUST ...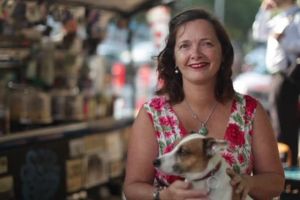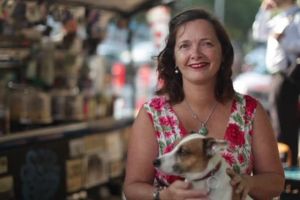 Three Day Writing Immersion QLD
Guess what Queensland! My very FIRST three day writing masterclass as part of The Planting at Woodfordia 
Three full days April 25, 26 & 27
'By popular demand, we present Catherine's first ever 3-day writing retreat. Want to write? Want to write more, better or in a different way? Got a memoir, novel, ...