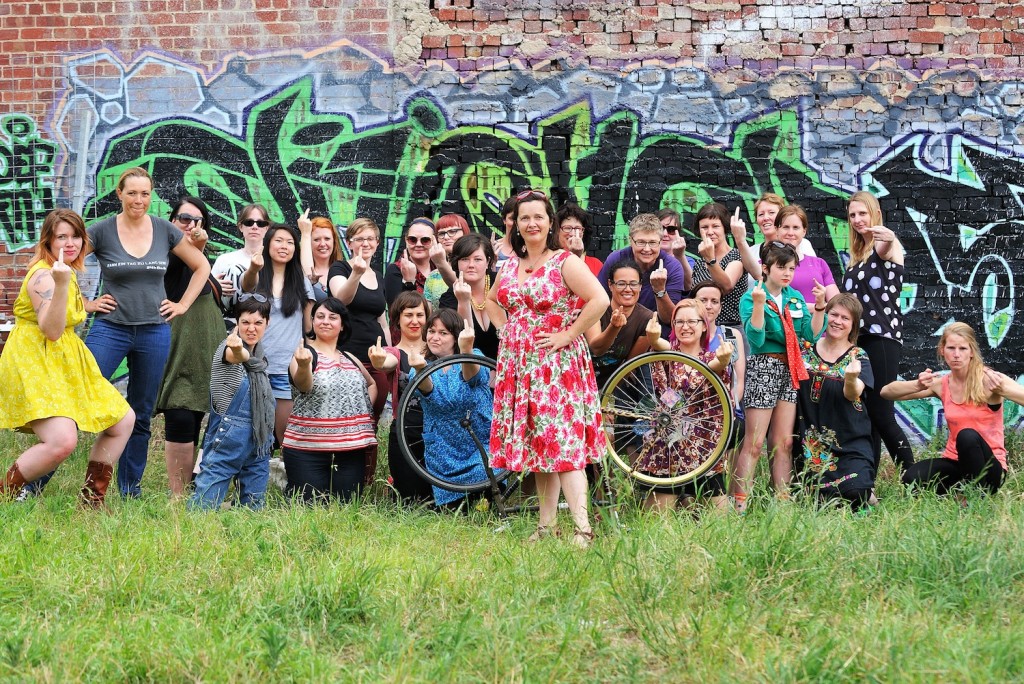 Photo by Jesse Booher
Good morning from the Pushy Women,
Last night someone involved in cycling for many years who describes themeselves as 'as far from a feminist as possible' sent me  a leaked group email from Total Rushs' Owner Simon Coffin with this note…
"Personally, I am a little more than disgusted with his attitude and lack of responsibility for his actions.  He publicly makes a half assed apology and then in private continues to protest his innocence in all matters, then calls others hypocrites."
From: Simon
Sent: Sunday, 8 December 2013 11:48 PM
To: All
Subject: Re: SKCC 8.12.13
Hey guys,
Thanks CJ for your up date on The racing today. Everyone did a fantastic job!
Francine and I rode up Mt Buller with Gerro and the chainreaction crew today.  Not my best day on the bike but I'm on my way back!  Just kept thinking about all those people that bagged me. Love it!
Personally it's been a tuff few days! Between us, it was my wife and sister in-law that thought it was a great idea to paint these chicks. But I'll take the flack.
I really appreciate all your support and racing effort over the weekend.  Especially DK's snag photo. Lol.
I've been through some times in my life and you only learn from it. You soon find out who your friends are!
If it was easy to win or be the best everyone would be doing it. Only the very  few have the ability to be the best!  That's us!!! I love a challenge, it's when I do my best work, so bring it on!!!
Stand tall and proud! I am!!!
All these people who think what we did was inappropriate are full of shit!! With double standards!  
I know of at least one person that didn't back me that has posted naked photos on line and says what we did was inappropriate ! Please!
We had the 2 busiest days over the weekend and the 2 biggest sales went to women. Both saying they supported us! Spent 30k!!  Boom!
Fuck the feminist!! If you don't like it then don't follow us!
Regards,
Simon Coffin.
0400676XXX
Rush Cycling Group. 0394210070