On March 6th 2016  Sparkle and Bear (Catherine Deveny and Anthony Artmann) had a Love Party,  a wedding with no god and no government. We were in love when we were 18 (1987) and fell back in love 23 years later in 2010.
Bride? Groom? Wedding? Yes.
Wife? Husband? Marriage? No.
I was a 90 kilo, 47 year old bride in a $260 dress on a bike. No Spanx, no fake tan, no dieting, no botox, no fillers, no gifts, no seating plan, no name changing, no marriage.
There was a veil, flower girls, a ceremony, a certificate, rose petals, bubbles, confetti, a Love Parade with rainbow balloons, a sit down dinner for 100, cake, exchanging of rings, speeches, vows and fairy lights.
But no god and no government. Because god and government have no place in people's hearts, relationships or bedrooms. Marriage was invented. Love wasn't.
And love conquers all.
Photos Tess Follett Photography
Love Party video by Ferguson Films watch here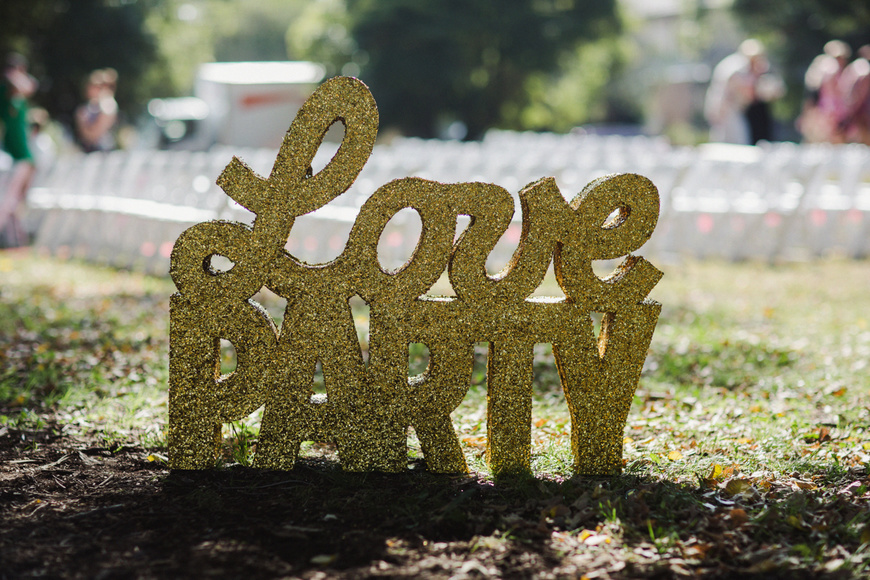 Huge thanks
Snaps- Tess Follett Photography 
Catering – La Luna Bistro
Flowers – Babylon Flowers Brunswick
Bikes – Lekker Bikes 
Invites, Love Party Certificate, Order Of Service booklet – Jen Clark Design
Celebrants – Michael Lallo and Kelly Parry
Video – Ferg Films 
Dress – Pinup Girl Clothing
Shoes – Chie Mihara
Hair – Delilah Hair Studio
Make-up – Iridis Cosmetics
Rings – Cass Partington 
Cake – Talia Lynch
Veil – Karen Dunwoodie
Suits – Black Tie Classic
DJs – DJ Brain and DJ Damage 
Garden wedding setting – The Wedding Zone 
Balloons – Belle Balloons
Ceremony – Methven Park – Brunswick, Melbourne, Australia.
Huge thanks, Lynda Horton, Sarah Beaumont, Ingrid Horton, Cargone Couriers, Lekker Bikes,  Moreland Council,  El Mirage  & The Atheist Kibbutz
Thank-you for supporting us by purchasing Love Party Posters. We are continuing to sell them to raise money for Asylum Seekers Resource Centre and Domestic Violence Victoria.