Love MWF!
Thursday I spoke at Wheeler's Centre with The Drum's Jonathan Green, Crikey's Tom Cowie and First Dog On The Moon about getting and losing jobs online….
Friday I hosted a huge bash at BMW Edge Bryce Courtnay, Alice Pung, Ben Pobjie, Steve Kilby and China Mieville.
And Saturday morning was my happy ending at I talked comedy with Tony Martin, Charlie Pickering and Steve Toltz.  Check this.  Happiest girl in the world…..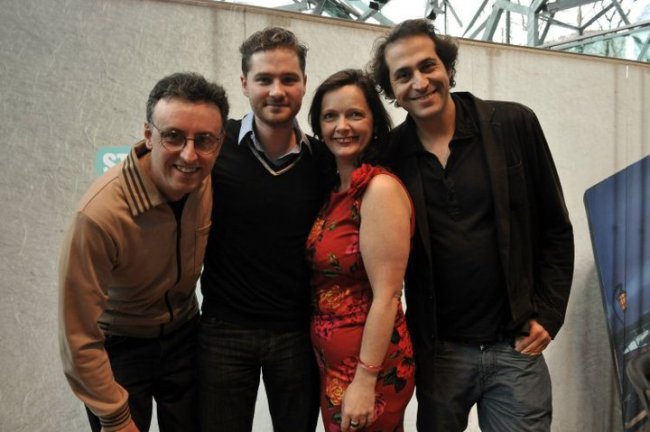 CLICK FOR MORE SNAPS